Ibiley visit this week - 9/20/18


Basketball Academy Registration - Coming Soon


Fall Festival - 6 weeks away

This was a hit last year and we hope you join us for the fun this year. This is a safe way for students to show their costumes and enjoy the fall festivities in a welcoming environment. We are accepting candy donations and asking for volunteers to help decorate.

Grandparent Luncheon
Complete the RSVP form and return to your child's teacher by Wednesday, September 12th. This is luncheon is to celebrate the special role parents play in our children's lives. We hope to see all grandparents there.

Chess Club Reminder

Register Now! Spaces are limited. Open to 3rd - 7th graders

Family Night - 8/30/18

Come join us for our Chili's Family Night this Thursday. The school receives 10% of purchases when you mention BridgePrep Academy of Duval

Meal account information

September Calendar

August Calendar

Dismissal Procedures - Revised
Parent Pick Up – Revised

Dear Parents,

Thank you so much to those parents who have been supportive as we implement a dismissal procedure that is safe for all students. We have made some adjustments to our dismissal procedures because our current process IS NOT effective. Starting 8/15 we will have three ways for students to dismiss:

1. Walkers – No change to this procedure. No kindergarten students will be allowed to walk home alone. Middle school walkers exit at 3:15 p.m. and all other grades at 3:25 p.m. Any kindergarten student who does not walk with a sibling will be a "Parent Walk Up." The parent must walk to the designated area to retrieve their child.

2. Parent Walk Up – Park in the parking lot. Take your car tag and walk to the area labeled "Parent Walk Up". Someone will assist with getting your child. We will begin calling students at 3:25 p.m.

3. Car riders – Remain in your car and travel around the pick-up line.

All students will travel to dismissal areas at 3:20 p.m. The front office closes at 3 p.m. and students won't be dismissed from this area. If you would like to volunteer and assist please complete your volunteer application on duvalschools.org >parent.



In the best interest of children,



Mrs. Kannada, M.Ed.

Principal

Show All »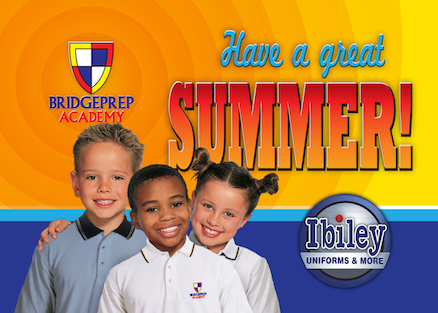 Buy your BridgePrep uniforms today!
Featured Albums
Duval as of May 2017

Duval Renderings